Yeah, it's leather. A friend up and gave me a bunch of Deer Suede from the Indian Trading Post. "Sorry Mr. Deer. Somebody killed you. I will make something lovely from your remnants, so that you may live on forever (well as long as it lasts anyway)." .... and so I did. Oh my am I ever proud of this. It's sooo pretty. Basically I tried to make the renaissance/medieval version of the Crown Royal bag of such fame and prestige among Dorks the world over (or in the least the country over?)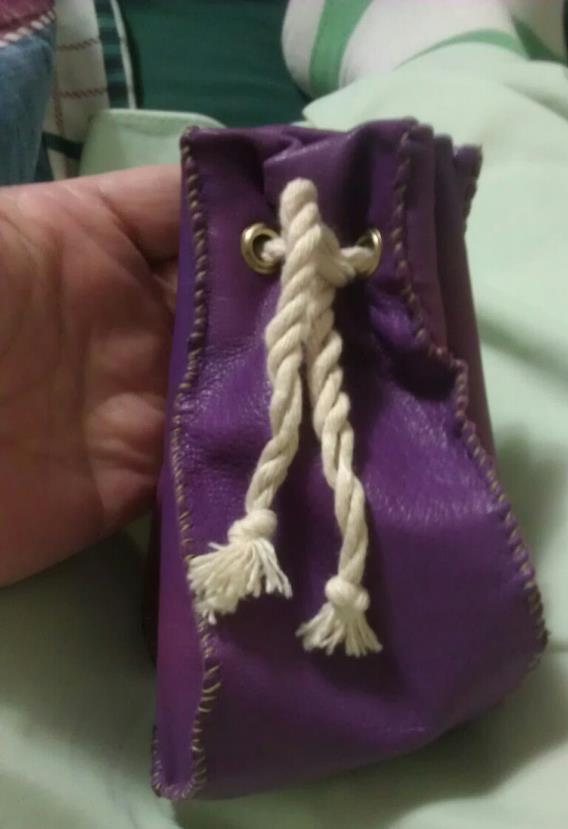 This wasn't the plan originally, but I rather like the accordion top. It helps shape the bag when closed.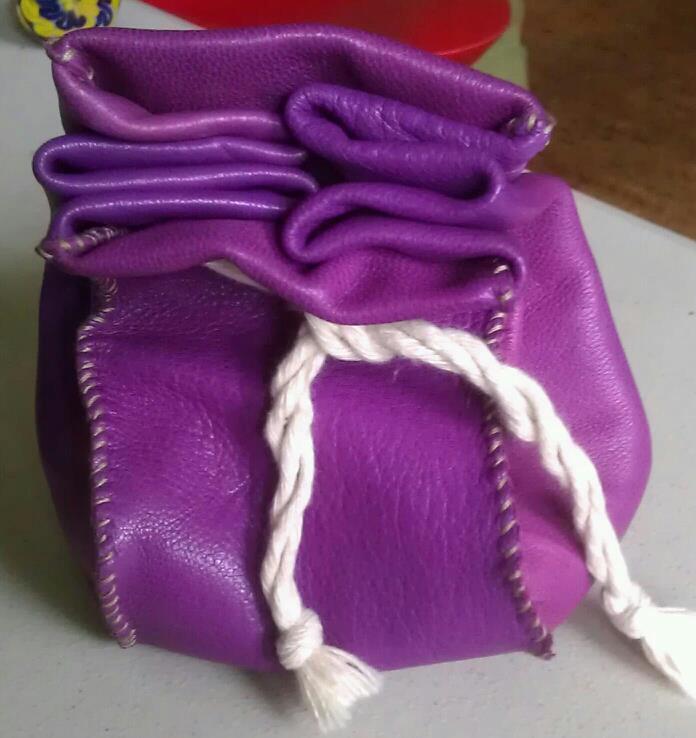 I want to make a belt loop and hang it thru that section of rope.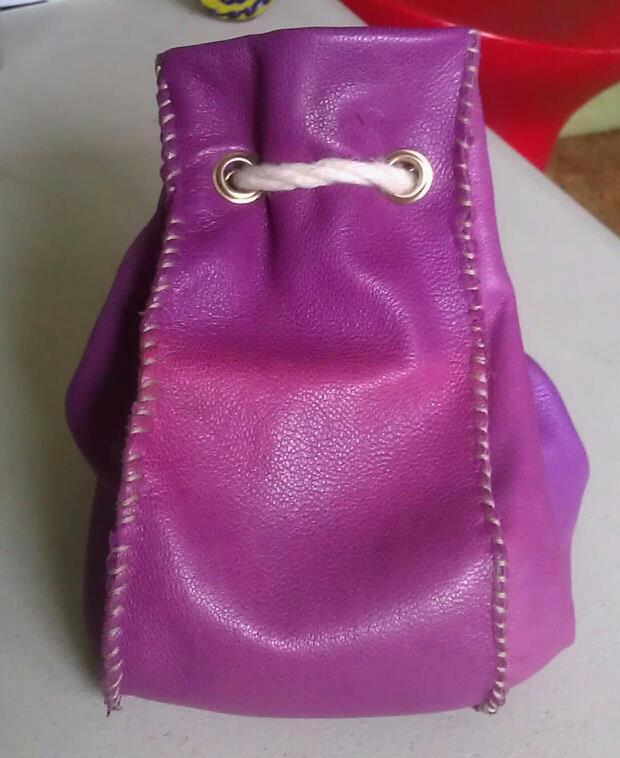 And there she is all sittin' pretty!
My boyfriend got all excited and decided we're gonna start a company called "D Bags" ....I'm pretty sure he's kidding about the D Bags part. I can never tell with him....