My friend is having a baby boy early in the new year and she's a bit low on cash, so I thought I would start crochet her some bits and bobs now so she doesn't have to buy them later.
so here is a section of the baby blanket I'm working on, made up of circles because i haven't really mastered the granny square yet.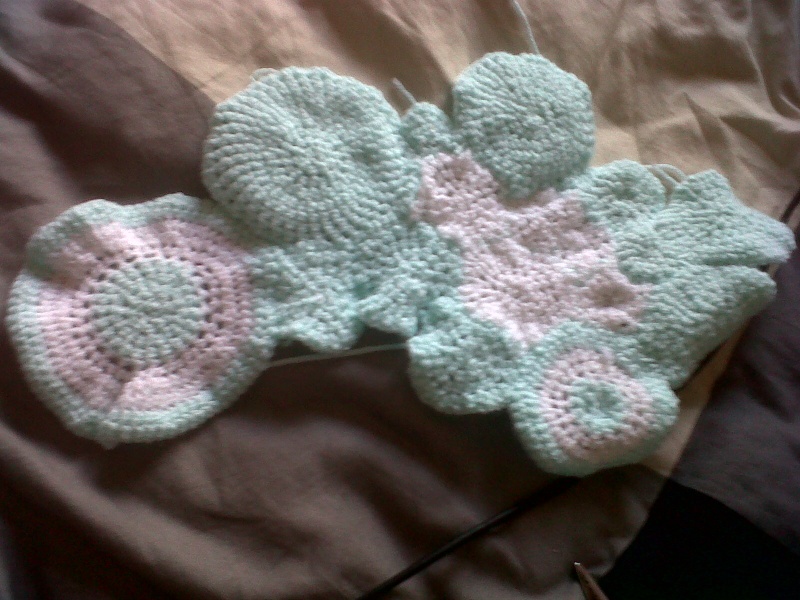 it's pastel-y turquoise and bright white.

x