After talking to LovelyZilla about her homemade gyoza, I finally got up the guts to make them myself

I used exactly the same recipe she did, minus the miso paste and chili flakes(?), except for I used chives instead of green onion and all 9 oz. of pork instead of a 50/50 pork/beef mix. I was worried that the beef would be too fatty. I bought a package of wonton wrappers that I cut into circles by tracing a wine glass (you can see the wrapper scraps in the glass in the picture

)
Making potstickers!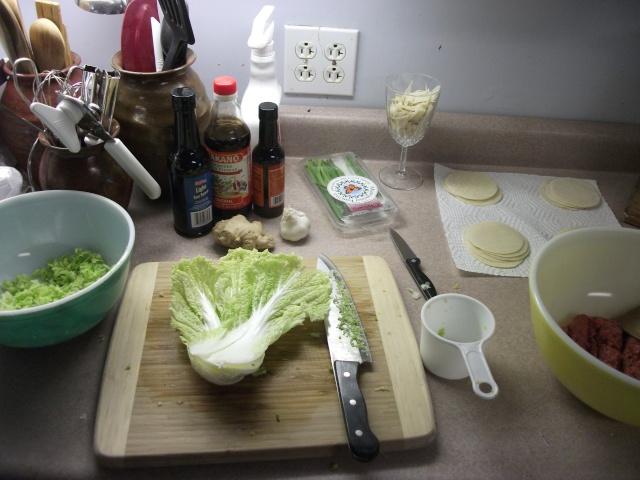 I didn't have too much trouble pleating the gyoza, it just seemed to come naturally. Of course, there were some exceptions

.
My first pleating job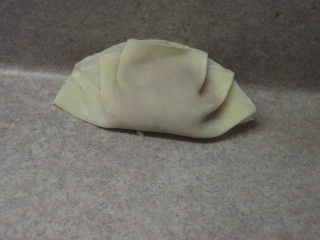 And... All done!
When I cooked them, I had a bit of trouble with the steaming stage because while i was looking over the recipe, my mind saw 11/2 cups of water rather than just 1/2. I had to drain the water out rather than let it boil out.
Cooking...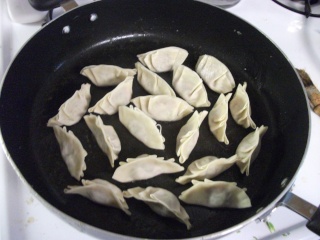 and plated! (this isn't all 40, by the way)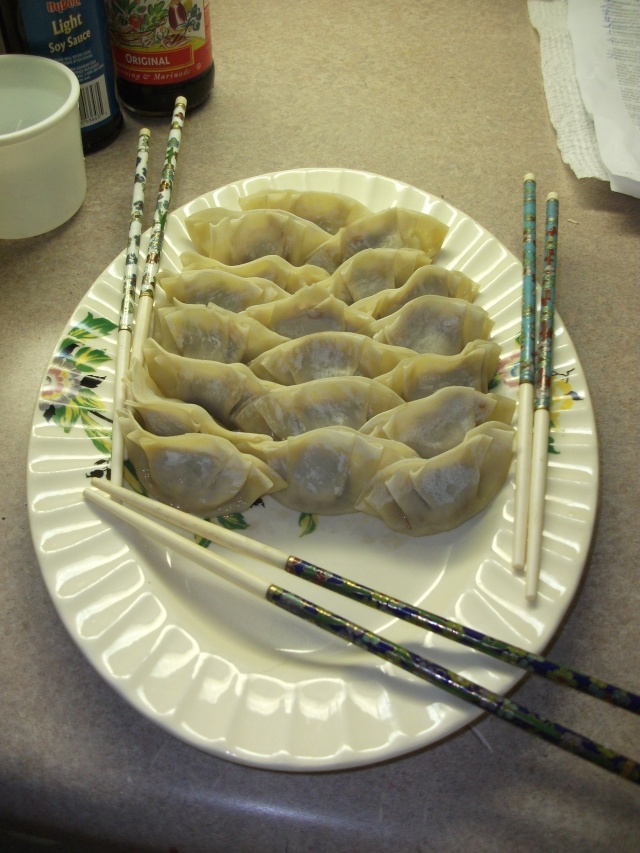 I was the only one who actually ate with chopsticks, my parents don't know how

I made the sauce without chili oil because our store didn't carry it. I didn't like the sauce at all but my mom loved it. My dad actually really liked my gyoza considering he made it blatantly clear he "doesn't like
potstickers
".